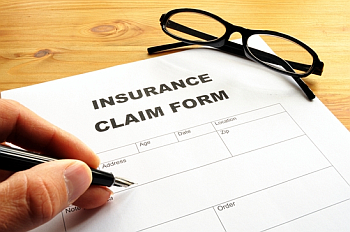 Life Insurance covers policyholders in case of death with settlements given to the listed beneficiaries. However, life insurance providers are not automatically informed of a policyholder's death and the payments are not done immediately. Life insurance claims must be submitted to obtain any benefits.
Here are ten things to know about life insurance claims.
1. There are two main types of insurance policies based on their investment options. Insurance policies can be for whole life or term coverage. Term insurance only pays the cover value of the policy to the beneficiary. On the other hand, whole life insurance combines investments with the term policy. The insurer can do the investments on a whole life policy on stocks, bonds, or any other money market options. Whole life insurance can be further divided into universal, traditional, or variable policies. Both term and whole life insurance policies can have locked scheduled payments once claimed.
2. There are several settlement options. Life insurance claims can be settled in lump sums, interest income, mutual funds, specific income conditions, or as life income options. Lump sum payment is the most flexible option since it can be used for immediate needs. Specific income conditions provide installment payments per life policy terms. Meanwhile, the life income choice gives an annuity that guarantees income for life. The amount of money received from a life income option depends on the policy benefit, gender, and age of the policyholder at the moment of death.
3. Whole life policies are more expensive. Whole life policyholders are not only paying for the insurance, but also for an investment portion. Higher premiums over term policies are required for this type of policy, which is sometimes called by insurance agents "retirement plans." Check for all investment options based on returns since whole life coverage has high commission and fees. Choose a term policy if no investment is desired.
4. Whole life insurance is based on estimates. Insurance agents usually provide estimates of whole life policies' possible future returns based on current market conditions. Since market conditions are constantly changing, make sure to read all terms and conditions before selecting this option with inherited higher risks. If the whole life policy is still desired, ask the insurance agent for performance reports or have an idea of the whole life policy return history. Check other venues of investments to know if higher returns can be obtained via other means.
5. Get the life insurance policy that meets your personal needs. Seek a plan that will be able to cover future expenses for the beneficiary based on current living standards. Select the insurance premiums based on available funds and coverage period.
6. Get a policy while being healthy. Life insurance rates are partially based on health conditions. Individuals with medical conditions pay higher premiums since a higher risk is imposed on the insurer. It is advised to get life insurance policies at the earliest possible age to get lower payment rates.
7. Submit truthful information only. In case a claim is filed, life insurance companies check for all information that was submitted initially. Always keep all information clear and transparent to avoid claim delays or denials.
8. Broaden the search for insurance life providers via online tools. There are many websites available on the Internet that provide price and term comparisons to various insurance companies. Contact the desired companies based on online results to get brochures, guides, and specific agent details to get further policy information.
9. Life insurance claims process can be for death or maturity reasons. Contact the insurance agent and the respective insurance provider's local office for information on how to claim life insurance based on your case. Usual steps to follow are to submit a written notification with complete required documentation to the insurer. For example, death claims generally require a death certificate, original bond for the policy, and completed claim form with all supporting paperwork. Maturity claims only need the original bond for the policy and the completed maturity claim form. Payments done by the insurer depend on the type of death, insurance amount, and terms.
10. What to do in case of a life insurance claim denial. Contact the insurance provider to know the reasons for having a life insurance claim denied. Insurance policies can be denied for errors on the application form submitted by the beneficiary or if insurance fraud is committed. Once the reason for denial is known, contact a lawyer specialized in insurance litigation for reasons other than missing paperwork or clerical errors. All copies of the policy and communications with the insurer should be provided to the lawyer. Once a lawyer has been chosen to follow a case, no further communication should be personally done with the insurance company. Only the lawyer should communicate with them. Denied claims can result in policies being voided, in or out of court settlements.
Life insurance policy is an option to protect dependents that are left behind. Select the right policy to ensure that your selected beneficiaries are covered as desired. Provide all requested information about health status and choose the premium that can be managed without causing financial distress. Seek professional assistance for issues pertaining life insurance policies at the respective state's insurance commission. Having life insurance can definitely be positive, giving that piece of mind to your loved ones when you are no longer there.
This article is provided courtesy of Cheap Car Insurance Experts, a consumer finance website providing information and tools on cheap car insurance and other personal credit services