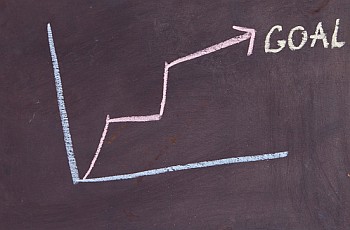 Now that the holidays are done and 2013 is over it's time to assess my financial goals for 2014.  However before I do that I would like to just take some time to reflect on 2013 for just a minute.
2013 was a great year for me, I actually covered a lot of ground this year, more than I thought I would.  Below is a list of things I've managed to complete this year that really surprised me.
Paid off $7200 of Credit Card Debt.  One of my biggest hit goals this year was to get rid of my $$7200 in credit ca rd debt.  Paying that debt off alone has helped me do so much more this year.  I wouldn't be anywhere close to where I am now if I hadn't got that debt paid off.
Built Up My Emergency Fund.  This year I also was able to get a decent amount of money set aside for my emergency fund.  In fact I got over $3000 set aside which has been a huge help and taken a lot of the worry off of my back.
Increased My Life Insurance.  Another place place I rearrange in my finances what my life insurance.  My old plan was expensive and on top of that it wasn't providing the right amount of coverage I really needed.  So I increased it from a $300,000 policy to a  $500,000 and ended up paying less than I originally was.
Started My Budget.  I was also able to get my budget under control and set up a plan to manage it better.  My budget has been helping in so many ways from identifying way to pay down debt, to saving more money.  When it comes down to it a budget has helped me go farther with my finances than I ever expected.
Wrote 132 Blog Post.  Finally, the last thing I did was that I wrote 132 blog post for Stumble Forward.  That comes to 11 articles per month.  I've always liked writing article for my blog and it amazes me that I got that much written this year alone.  I know a lot of other bloggers who write more than me but personally I just don't have that kind of time.
Blog/Financial Goals For 2014
This year I have several goals I am in the process on of completing.  Below is a complete list of what I plan to get done this year, or at least started on.
Save $10,000 Towards My Emergency Fund.  One of the first things I want get to get done this years is build up my emergency fund to a more comfortable amount of $13,000.   Since I got $3000 already $10,000 is a fairly worthy goal for me.
Finish My eCourse.  Currently I'm in the process of working on a free ecourse as a giveaway for my mailing list.  I'm not going to get into the details here but I will be talking more about this shortly.
Redesign Stumble Forward.  As a part of the new eCourse I'm also in the process of doing a redesign of Stumble Forward.  It's been two years since I've redone the site, on top of that I want the site be a more mobile site that looks better on smart phones, and tablets.  If anyone has any tips or recommendations let me know I would love to hear them in the comments below.
Attend #Fincon14 in New Orleans.  If you haven't heard yet The Financial Bloggers Conference is going to be held in New Orleans September 18-20.  Tickets have yet to go on sale for the conference but I am already scouting plane tickets just to  get an idea of what the best price might be.  Once the conference tickets go on sale I plan to buy a ticket right away so I can guarantee that I will be there.  So how about you are you planning to attend #Fincon14?
Create More Videos.  I'm also looking to create more videos as well.  In fact I'm looking to make 1 tutorial a month but I don't expect to get to this until later on in the last half the year.
Start A Podcast.  This is one thing I've really wanted to do for some time now but I've met this challenge with a lot of obstacles from technical challenges, to mindset issues.  The biggest problem is that my office located upstairs next to my daughters room and I've found being too loud can wake her up from her nap.  So I'm not quite sure how I'm going to get around these issues yet but I'm still going to keep tinkering around with things.
Financial Plan Of Action For 2014
For 2014 my plan is more of the same with a few extras thrown in.  Check out my plan below.
Review My Budget Weekly.  First I plan to review my budget on a weekly basis which I'm already doing to track my finances and continually look for ways to cut spending and save more.
Set Money Aside For Emergencies.  In order for me to hit my $10,000 savings goal this year I'm also going to be setting extra money aside each week from my paycheck and online business earnings in order to hit my goal.  To do this I will need to set roughly $193 a week back in order to hit my goal.
Save More For Retirement.  Finally, my last goal is to save more towards retirement.  Now I'm already saving a good amount towards this with just my company retirement plan but I plan to start contributing to my Roth again by putting in an extra $100 a month.
That covers my current financial plans for the year and I shouldn't have too much of an issue hitting those goals this year.  Below is what I plan to going forward to hit my goals here at Stumble Forward.
Stumble Forward Plan Of Action For 2014
When it comes to 2014 I like to keep my plans very simple.  I feel making them to complicated can be more of a hindrance than a help.  On top of that I plan account for a certain amount of working days.  Often times I tend to build my plans around the fact that I will work everyday is that is just mad.
Instead I plan to work just 240 days this year.  Altogether that would be working five days a week for 48 weeks a year or 20 days per month.  Doing this discounts all the holidays weekends, and vacation time.
I'm not doing this to just work less but rather do more with less and freeing up  my weekends as well.  Below is what I plan to do.
Write 2 Articles A Week.  First off, I plan to write two articles a week for Stumble Forward.  I may have more but I'm not going to guarantee anything more than that.  Doing this allows me to create higher quality content and research things more.  Doing this means that 96 days will be consumed on just that alone.
Training 1 Day.  Second I plan to do training one day out of the five each week as well.  To do this I've become a member of Fizzle.  With Fizzle they give you all kinds of great info from how to run your online business, mindset, to dealing with technical issues with things like video and podcasting.
2 Days Towards eCourse/Redesign.  Finally, I would like to dedicate two days to getting my eCourse done and finishing my site redesign.  Now this may not take all year to do but I plan to work on doing other stuff like such as getting my podcast off the ground as well.
What Are Your Financial Goals Like For 2014?
Now that I've shared my goals for this year what are you planning to do?  Honestly I can't say everything will always work out the way it was planned but at least it gives me a place to start.
Sometimes I actually surprise myself with what I actually get done in a year and I feel 2014 is going to be a great year so don't waste any time and get started on your goals now.
Share your thoughts and comments about your goals below.