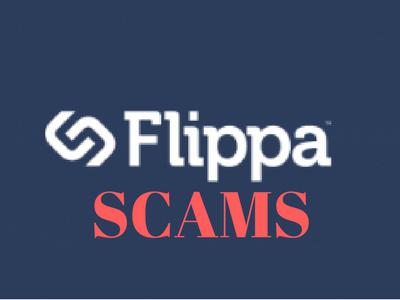 If you're an avid reader of Stumble Forward, it's probably safe to say you've seriously considered making a living via the internet at some point.
We all know the stories of teenage whiz kids making six figures from the comfort of their bedrooms – so how hard could it be?

That's why Flippa.com is currently so popular for anyone who is a relative novice to e-commerce.
People list already pre-established websites/online businesses – some of which are making an income or have the potential to make money.
On the surface, it seems perfect, but I'm here to share a story which soured my experience with Flippa – and it appears to be intertwined with various other people as well. More on that later.
The Obvious Warning Signs
I first experienced Flippa back in 2013 and just like any other use should, I watched out for the obvious warning signs and obvious scams. I'll run through the 3 main ones you should look for:
#1 Mini-site Product listing
This is a common one and these scams are usually in the $100-$200 range. The seller will find a pre-made product which comes with an accompanying website template.
(They'll often get a Master Resale Rights (MRR) or Private Label Rights (PLR) product from sites like JvZoo, throw this on some hosting and it will give the appearance that they have created an online business from scratch.
Run a Copyscape report if you suspect this of a listing.
#2 Fake Traffic

When the seller shows the proof of traffic, this could potentially be fake traffic or cheap auto clicks which have been bought. I.e. untargeted, low-quality traffic, as opposed to relevant traffic.
#3 Multiple Re-listings
If it's been listed multiple times in the last 6 months or less, there's a good sign there is something off.
Especially, if the seller's previous accounts are banned! Tied in with this, if they appear to have had multiple listings which have very similar looking products/websites then they could be passing off the income proof of one business, for those multiple websites.
#4 Fake Earnings Report

This can be a difficult one to spot, but obviously, anything which obviously looks Photoshopped is a definite alarm bell.
You could also ask to view their desktop via Teamviewer, while they are logged into their Paypal account (or whatever payment processor they use).
How Did We Get Scammed?
Now with myself and a business partner, despite watching out for the obvious warning signs, it still happened to us.
However, the scammers, Connor and Gerald, based in Toronto, were experts at it and created such trust amongst the potential buyers, they've been able to do this multiple times over several years (They even went in person to someone's house to sign a contract!).
Here's the full story of how we were scammed by them here.
Essentially, we were sold an SEO business (search engine optimization) – simply put, an SEO company offers businesses their services to improve how well they rank on Google.
And the reason they were seemingly so successful, was that they ranked in the top 3 spots for terms like "seo los angeles" "affordable seo los angeles",etc and had businesses in and around LA contacting them for their SEO services directly.
Not bad right?
Now where this became a souring experience occurred very quickly after we handed over the money. The rankings dropped extremely quickly – to the point where we were essentially left with a website template which didn't rank for anything.
To add insult to injury, the sellers then somehow quickly ranked a second LA-based SEO company called LAranking.com and started operating this.
After the various back and forth, it was obvious we would never get our money back and being based outside of Canada, it would mean yet more financial pressure in order to pursue the fraudsters.
But worse yet – they appear to have done the exact same scam with SEO businesses based in Toronto and Philadelphia.
I've reached out to Terry who bought Torontoranking.com and Austin who bought Philiboost.com from the same seller – and we've come to the conclusion that this was fairly elaborate and involved the use of a powerful Private Blog Network (PBN).
Using this, they can quickly rank a site, by inserting links to the site in the network – and then de-rank it quickly by removing the links. Hence, selling us the first website and then later diverting all potential business to a secondary site.
What I'm trying to get at here is, even with all the due diligence in the world and even with background knowledge, there is still an inherent risk. Just as there's risk when buying an offline business.
Be legally prepared and able to take a financial hit, if needed. And when buying it comes down to it as simple as this:
Does the seller seem legitimate?

Do the earnings seem believable and what is driving the business?

And would you expect a site like that to be making that much money?
If something looks off, your gut feeling is probably correct and you should walk away.
>