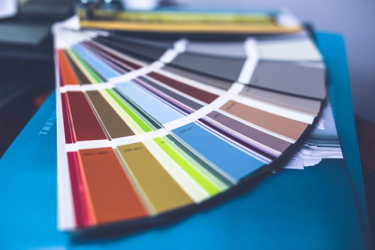 Interior design is a very important step in the process of creating a place that you can call "home".
Without it, a home can easily be reverted to just being a house, and even worse, just a building. Interior design is what gives each house its own spark and reflects the qualities, likes, and beliefs of its owners.
In order for it to become a home, it must have the elements that make it stand out in contrast with any other house. Sure, interior design can be done by the homeowners or by a professional.
The latter solution is more often qualified for the job, but that doesn't mean that a civilian wouldn't necessarily know where to put a blue parsons chair. That being said, let's take a look at the most important things interior design does for a house.
#1 Color Sync and Unity
A house will generally have more than one room thus require multiple painting jobs were done, multiple wallpaper rolls and so on.
It can get quite hectic during the creation of an interior décor, and homeowners can easily get distracted and end up having different colors in different parts of the house.
Interior designers work towards preventing that from happening and making sure that everything looks great.
Keep in mind that rooms which are usually behind closed doors like bathrooms or bedrooms can have a different décor since they are their own little environments.
#2 Space Management
Interior design doesn't only dabble with colors, as it also makes sure that the homeowners will have enough space to walk around once all the furniture is set in place.
It can be the most daunting and frustrating feeling in the world to not be able to freely move in your own kitchen. Having to shimmy instead of freely walk to get plates for the dinner table shouldn't be anyone's reality.
Those that take care of interior design won't have this problem either.
#3 Furniture and Appliances
We touched a bit on furniture already but there's more to it than that.
An interior designer is great for helping you choose what type of furniture goes best with your internal décor. More than that, choosing furniture, appliances, and art that all cater to the same style will further help you implement a unity vibe throughout the household.
That being said, not paying attention to this detail can mean that you might end up with elements that just don't have anything in common thus do not blend into one environment.
Interior design can make the difference between a place you tolerate and a place you absolutely love 10 years after settling in, so it's well worth the money and time investment to give thought to it in a more ample manner.
So what kind of interior design ideas have you had?  Share your thoughts and comments below.
Cheers!