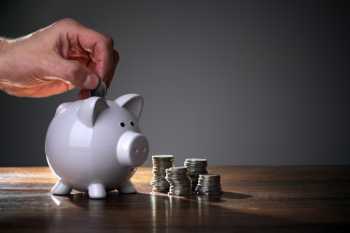 Now that I have all of my credit card debt paid offand finally closed on my mortgage for my new house a new situation has come about for me, saving money. With my recent budget updates and continual evaluation a few questions have entered my mind.
First off, how much money can I really save in a month?
Where should I save this money?
When it comes down to it paying off your debt is really only solving half of the problem.  The second half of that problem is saving enough money aside in order to avoid falling back into debt and loading up my credit cards.  So in this article I'm going to try to answer these two questions and on top of that I would like to get some of your opinions as well.
How Much Money Can I Really Save In a Month?
In order to answer this question the best place to start is by looking at your budget. The first thing I'm looking to do is see which bills I can eliminate and get rid of completely.  Below are a few bills I plan to eliminate, or at least cut down.
Doctor Bills – Doctor bills have plagued my finances for the last several months with my wife having gallbladder surgery to my son having tube put in his ears.  However now I'm down to the final month of bills so I will be freeing up a lot of extra cash soon.  Cutting this debt out will save me $112 a month.
Day Care - The next place I see some opportunity is with day care since my oldest child is now in school all day and my second oldest is in preschool this will definitely save me some bucks.  This will roughly save me around $200 a month.
Extra Earning - Finally I've also been making some great extra earning from work since my manufacturing business is very busy right now we've been putting in around 50+ hour weeks.  As a result I've been able to bring an extra $400 a month home.
Now even with all of these positives at play I should also mention things are still a bit shaky when it comes to my finances and on top of that with things like Christmas on the horizon saving is going to still be tough.  However when it comes down to it I feel with the numbers I've shown above I can at least start out by saving $100 a week and once I get comfortable that I plan to increase it by $50 to $100 a month.
Where Should I Save This Money?
Now that I have a number down of exactly how much I plan to save on a monthly basis the next question I need to answer is where should I save this money. On thing I like to is compare different types accounts against each other and you should always compare fixed rate bonds with other short term investments to see what the best rates really are.   This might sound like an odd question so just hear me out this.
First off, I don't want to save this money at my local bank because it would just be to easy to access.  On top of that the current interest rates at my local bank are around 0.0015% which is horrible and CD's are just as bad.  On top of that I don't want to invest this money in a place that gets it to tied up and puts it in a risky position, so places like mutual funds, and even money market accounts are out.
So what other options have I been exploring?  Below are a few I've been looking at.
Online Savings Accounts.  The first place I've been looking at is online saving accounts such as Ally and Capital One 360.  These accounts allow me move my money freely and the rates are typically around 1% which is far superior than most other banks will offer.
Fixed Rate Bonds.  Another option I've been looking into is fixed rate bonds.  When it comes down to it you might just be surprised at how well they.  In fact I've found Birmingham Midshires Savings is reliable and trustworthy place to save your money.
Certificate Of Deposits.  Finally, the last place I've considered is CD's and even though they are not so attractive at my local bank they do look a lot better at other banks.  In fact I recently looked the other day and the current 5 year CD is going for around 1.32% which isn't just to bad but the down side is if I need the money I may have to forgo some of the interest earnings.
So what are your thoughts, how much can you save in a month and where are you saving your extra money?  Share your thoughts below.