Well you might have noticed that my posting schedule is a bit off this week but for good reason though because I'm finally moving into my new house.
Boo Yaa!
This week did not leave much time for writing at all, in fact I was only able to crank out one post which seems kind of pathetic but I like to put some time into my articles and not just whip something together.
On Monday and Tuesday I spent all of my evenings installing appliances and getting stuff ready to move.  On Wednesday night I said heck with it and took a night off, and Thursday night I plan to do some catching up as well before I lose my internet connection for a short time which is going to suck but it should be done sometime early next week.
Finally, you may have not noticed me commenting much lately either.  I've been able to comment here and their as I'm able to but I should let you know that my comments will be far and few between until things settle down after next week, and then after that things should pick back up.
I thought I would also show off another pic of my house as well.  Let me know what you think.  Are you as impressed as I am?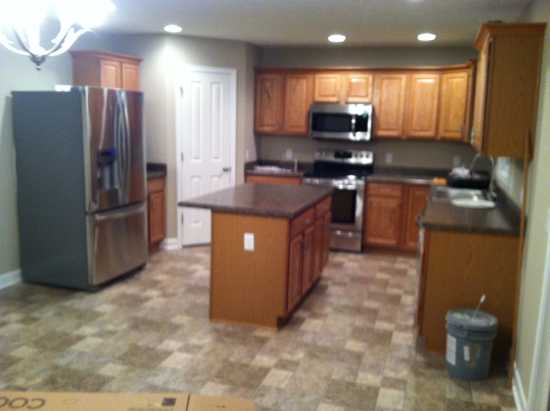 Now onto the Mentions of the week.
 Weekly Mentions
First off, if you haven't taken the time yet Stumble Forward was recently nominated for Best Personal Finance Blog of 2012 and I would appreciate your vote.  To vote all you have to do is check a box and click submit.  You don't even have to fill in your name or email address, and if your feeling really energetic you can vote up to 3 times which would be really awesome.  So take some time and vote now.
Second, I'm  also sponsoring a giveaway that is giving out $500 to the lucky winner, sponsored by Rather-Be-Shopping.com.   You can learn more about that giveaway here.
Finally, the last giveaway was held by Structured Settlements and they are giving away $999.99.  So if you get a chance sign up for that giveaway here as well.
Article Flashback
As part of this weeks mentions I thought I'd change things up a bit and do something different.  A lot of times as bloggers we write articles that deserve the attention and may have faded away with the times, so I thought I would dig up an oldie but a goody that is really worth read.
This weeks article flashback actually come from another blog I have.  The website is called My Debt Relief Options and the article is titled 6 Tips To Paying Off Debt Faster.  In this article I cover several ways you can leverage your debts to pay them off faster and get more bang for your buck.  So check it out and let me know what you think.
Top 10 Articles Of The Week
This week I've come across some great articles and it was really hard for me to choose the 10 best, but I did it.  So check them out.
 Question Of The Week
Finally, this week on my Facebook page I asked, Do you have a savings plan in place?  My savings plan has been a crucial part in getting me were I am today.  It's allowed me to take on other opportunities that I normally wouldn't be able to partake in, live more comfortably, and even build a house.  So do you have a savings plan in place?  Share your thoughts below.
Have a great weekend everyone and thanks to everyone who has helped support Stumble Forward over the last week, I really appreciate it.