Happy Groundhog Day everyone.  Well, did the Groundhog see his shadow or not?  Up here in Ohio we went from nearly 60 degree weather to a high of 15 degrees on Friday. If that's not enough we are getting 3 to 4 inches of snow today as well.  So if you're a skier this is the perfect weather for you.  On the other hand if you are a warm weather type of person this may not what you were exactly looking for.
Latest Articles on Stumble Forward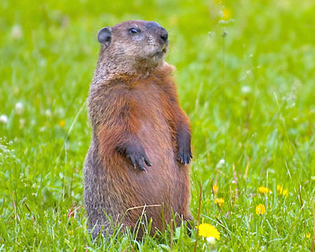 If you haven't had a chance to check them out here are the latest articles on Stumble Forward this week.
Weekly Mentions
First off, if you haven't done so yet sign up for the Stumble Forward Facebook Page were you will get post updates, tips, and helpful advice.  On top of that you can also follow me on Twitter as well.
Finally, next week I be partaking in my first giveaway, but that's all I can say for right now.  So make sure you check in with me later next week to learn more.
Blogger Spotlight – Work Save Live
This week for the blogger spotlight I came across a really interesting article by Jason from Work Save Live talking about Becoming Debt Free The Fastest By Using Ready For Zero.
If your not familiar with the Ready For Zero program it's a free debt do it yourself program that shows you how to pay down your debt the fastest way possible by linking all of your debts into the program.
Jason's article gives a profound in depth review of this product covering the in's and out's of the product.  In fact I've actually been looking to sign up with Ready For Zero but I've had a few concerns and Jason's article did a great job of covering the details so check it out now if you haven't had the chance.
Special Thank You's
Finally, I want to give my special thank you to everyone who has help support Stumble Forward by either commenting, promoting me on social media, and linking back.  To you I say thank you and I really appreciate it.
What are you doing this Groundhog Day?  Do you have a Super Bowl Party planned?