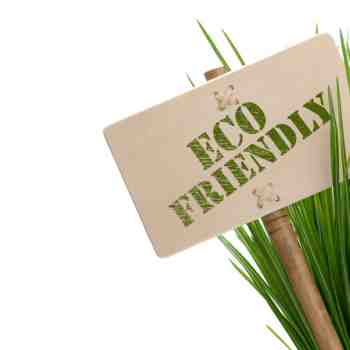 Summer is time when many families can enjoy a slightly slower pace and do things they can't take advantage of during the normal school year, such as sleeping late and following a relaxed schedule that allows for lazy afternoons at the park or swimming pool. But saving energy is an area of life where families should never take a lazy approach.
The High Cost of Convenience
The handiness of summertime conveniences like running the air conditioner, using sprinklers, and spending long periods of time in front of a television, computer, or video gaming console come at a cost – and that cost is the energy it takes to support those tasks. There are small changes your family can make that will add up to huge savings.
Depending on the summer climate of where you live, even if you haven't taken preventative measures and the heat has reached record highs on the thermostat it's not too late to make a difference. Being energy conscious is something people need to do, not only to preserve the world as we know it, but also to teach future generations of humans better ways than how past ones chose to live.
Easy Tips for an Eco-Friendly Home For The Summer
Being eco-friendly will reduce your utility bills, improve your health, and could even help you lose weight. Here are some ways my family became more eco-friendly this summer. Perhaps some of them are habits you own family will want to adopt.
Maintain your air conditioner. – Keeping the filters inside your air conditioners clean is the number one way to keep it running at optimal performance. It also cuts down on allergens like dust and pet dander that float through your air. Maintaining the thermostat and keeping it set at a higher temperature takes less energy to run. The results will show up on your utility bills before you know it.
Drink plenty of water. But please, drink water that comes from the tap and stay away from the convenience of using individual bottles of water. The price of a refillable aluminum or hard-shell water bottle and refilling it saves a fortune compared to the price of continually buying case after case of individual servings. Staying hydrated also means using products like hypoallergenic hairspray that lacks ingredients known to dry out skin and hair.
Supervise your sprinklers. When letting your lawn drink plenty of water, limit sprinkler use to early mornings when the dew is still fresh and plants are better able to absorb moisture. Take advantage of water that doesn't come out of the tap, like bath water, dishwater, and rain barrels for watering gardens and plants. Rain barrels are also a great resource for washing things like cars and pets.
Light up your home with CFL bulbs. These innovative bulbs not only last longer than your standard light bulb, but they also take less energy to use. Your insurance agent or electric company might even have a useful guide or information on their website that tells additional ways to save energy.
Get off the couch and off the computer. Families have plenty of opportunity to sit all through the school year, whether it's in a classroom or office setting or spending hours indoors due to inclement winter weather. Summertime is the perfect time to take advantage of outdoor activities whether it's walking the dog around the block, meeting up with friends for biking on wooded trails or a swim at the local pool, or even if it's just grabbing a pizza and eating it in the park.
When outdoors, remember that things like hypoallergenic sunscreens with a high SPF can protect your skin from harmful UV rays. Even on cloudy days, you are at risk for developing light sunburn without any kind of protection.
Cooking with Less Energy
My family enjoys eating out during the summertime – but it rarely ever takes place in a restaurant. Cooking on the grill and using the microwave instead of the stove is another way we practice eco-friendliness. Using a hybrid grill and cooking with ingredients that come from local, organic sources only add to the energy savings. The next time you see a family member relaxing on the couch, invite them to head outside with you. You'll be amazed at much more quickly you'll save energy when you team up to tackle the issue with these tips. See you outside!
About the Author:
Freelance writer Rick Mercado often works out of his home office. His own energy saving methods, like replacing lights with CFL bulbs, using a safe skin care product over a chemical-based one, and turning off electronics when they're not in use, begin there and carry throughout the rest of the home he shares with his wife in Halifax, Nova Scotia. When Rick isn't working on a writing or online marketing project, he can usually be found exploring Canada's rugged coastline with activities like hiking and kayaking.