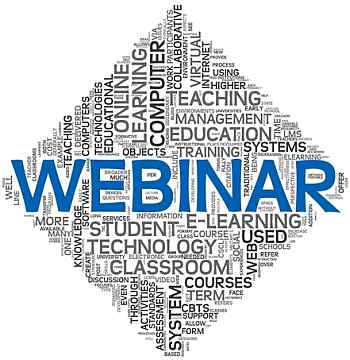 The 21st Century has seen an influx of knowledge ranging from advances in medical research to new findings in geo-climates and political landscapes. Anything that you wish to learn about is now at your fingertips. With advances in websites, social media, and enhanced online searches, a whole new world has opened up to us that would have otherwise been impossible or challenging to learn about.
Everyone Has Something to Offer the World
Everyone has a unique skill set to offer the world and anyone, even you, can bring your uniqueness to the online world. Many of us who have the internet not only use it to gain knowledge, but to also get entertained by glimpses into other people's lives. Have you seen the youtube hit sensation of the cat in Japan caught on film jumping out of one box and into another? That video has gone viral with millions of hits from all around the globe.
Some Offer Simple Entertainment
Youtube has a way of making you money through the ads that are placed on the bottom of the screen while your video plays. Can you imagine a stay at home mom making hundreds and even thousands of dollars just because she uploaded a skateboard video of her son doing a nice trick online? You never know what type of topic or video will bring in these types of hits, and you never know the results unless you get in there and try it out.
Others Offer a Skill Set or Knowledge
Everyone has something to contribute to the world and anyone can set up a webinar to showcase these talents via a reputable web conference services provider. A florist in New York might want to showcase an upcoming seasonal floral design and send these webclips as a promotional item to local restaurants and hotels.
After all, seeing is believing! As a busy hotel manager, I would definitely be impressed by an individual who has taken the time to create a specific proposition (in this case, the types of arrangements the company offers) tailored to my hotel's needs and the best offerings available. By providing this type of service, the florist would be helping the manager make informed decisions in a timely manner as all the information would already be included in the webinar.
Where There's a Need, There's a Webinar!
A business person may have an easier way to upload presentations and could easily create a training video for local businesses to utilize on a pay per click basis. There are so many ways to make money with webinars and even more ways to grow one's business using today's technology tools.
Take the First Step
It's not easy to take that first step and create a webinar. However, the advantages of getting yourself and your business out there are so great, they easily outweigh any problems or issues that you are initially faced with. Once you have created one or two packaged webinars, the next ones will be much smoother and you will have a better idea of where you would like to take your business.
Search Your Skill Set
What is it that only you can offer the world? If you are a business owner, what need did you fill to create that business? Are you a childcare provider who has some excellent caretaking tips?
You could create a five session webinar where you talk about how to handle various situations that come up during the course of a typical day. These training sessions could then be solicited to nearby daycare centers as a way to keep other childcare workers up to date on how to solve issues that come up. Or, you could also solicit these webinars to the parents that you provide your services to.
Webinars Remove Geographical Boundaries
No matter how long you've been in business, you always welcome new business for continued growth. Webinars will help open doors for you that you geographically could not take.
Marketing Sherpa conducted an analysis of webinars in 2011, of the total respondents, 92% had leveraged webinars as a means to gain highly targeted leads. When you offer your products or services in a setting that is non-intrusive to the listener (ie, live or even pre-recorded webinars), they are more apt to respond positively to your offering. Attendees do not feel the high pressure sales tactics that are often involved in sales pitches.
The sole issue is just getting started! There is no limit to what you can do with a pre-recorded webinar.
Find Your Niche
Even if you do not own a business, but have a great way of doing something like knitting or scrapbooking, you can take your talent and carve out a webinar that you can sell locally and across the country via the internet and other marketing channels. Everyone has something to offer the world in the area of webinars. What is that special something that you have that the world needs? Go out and offer it!

About the Author:
Freelance writer and Disneyland fanatic Sophie Evans is one busy lady. With two two kids at home she does her best to balance work and family life. Sophie enjoys her work because it allows her to research all kinds of topics from how to have an eco-friendly home, to hosting webinars. While researching for this articles she found a lot of helpful information on www.webconferenceclassroom.com.