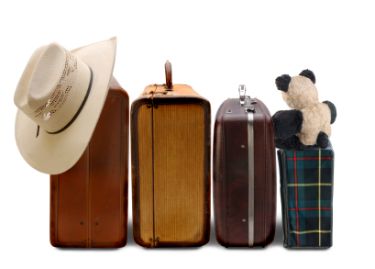 An untimely death is usually the last thing on someone's mind when they are travelling, but unfortunately it does happen. Since people don't usually consider this scenario, travel life insurance, or accidental death and dismemberment insurance, is usually not on the checklist of things to do before you go on a trip.
This is not the only reason people forgo getting a travel life insurance quote from their agent though.
Since most people who travel abroad for work or vacation also carry a life insurance policy they figure that all of their beneficiaries needs will be taken care of by their death benefits. However, life insurance for travel abroad covers much more. What else could standard life travel insurance cover that your term or universal life insurance policies don't? Let's find out.
Repatriation Of Remains
When a person dies in the course of their travels, their loved ones will most likely want to have the body shipped back to their home country for funeral or memorial services. While a traveler's embassy can certainly help with the process of returning, the costs will be left up to the family.
To have a loved one's remains brought back home usually requires the body to be embalmed and secured in a special coffin. These costs can quickly accumulate.
Travel life insurance covers these costs. The beneficiaries, in addition to receiving any death benefits from the policy, will not have to incur the full cost of mortician and shipping services in order to bring any remains home. Without this type of coverage, these costs would normally be paid for out of any other life insurance policy that exists resulting in a reduced benefit for the deceased beneficiaries.
The Dismemberment Part
As stated previously, travel life insurance is also known as accidental death and dismemberment insurance. Travelers who suffer:
Loss of eyesight
Loss of hearing
Loss of speech
Loss of a limb
Paralysis
are also paid a portion of the death benefit or an amount set by the insurance company. For example, a person who can prove a loss (for one or more of the aforementioned conditions) the policy will pay a percentage, usually 50 percent, of the death benefit amount.
Is Travel Life Insurance Worth It?
If you travel frequently to foreign countries then getting a travel life insurance quote should be one of your priorities for the simple reason that accidents can happen anywhere and it is always wise to have something that financially covers you in the event you need it.
If, however, you travel infrequently then the decision becomes a bit harder. You need to look at where you are travelling to and what is the nature of your travel.
If you are going to a country that is considered dangerous due to violence or medical/health issues then accidental death and dismemberment coverage may be something to look at with the rest of your travel insurance. The same is true if you are visiting a foreign land to take part in adventure sports. Surfing, skiing, hiking, etc. all put a person at a higher risk so protecting yourself, and your loved ones, is never a bad decision when you know that the risk is there.
Jeff Orloff writes for the Travel Insurance Blog (linkto: http://travelinsurance.org) for the Consumer Media Network.